OUR MISSION
To put Christian principles into practice through programs that build a healthy spirit, mind and body for all.
ABOUT US
YMCA of El Paso

The YMCA is the leading nonprofit committed to strengthening the community by connecting all people to their potential, purpose, and each other. Everything the YMCA does is in service of building a better community. We nurture children and teens, improve community health and well-being, and support those in need.

Today, the Y engages more than 10,000 neighborhoods across the U.S. As the nation's leading nonprofit committed to helping people and communities to learn, grow and thrive.

In El Paso, the YMCA has been part of the community for over 135 years providing programs that support wellness, character and leadership development, education, family services, and other community-centric activities.
Who We Are
POSITION

The YMCA of El Paso is a diverse organization of families joined by a shared commitment to strengthen community through youth development, healthy living and social responsibility.


Our Cause
OUR PROMISE

At the Y, strengthening our communities is our cause. Every day, we work side-by-side with our neighbors to make sure that everyone has the opportunity to grow and thrive.
The Y feels like home, a second family.
George M.
YMCA Gym Monitor
I signed up in the summer for the boys, but stayed for my friends.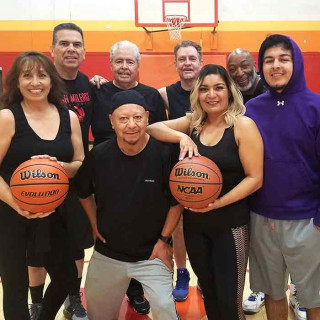 Swimming at the Y is the only thing that keeps me allive.